Levine Hall, named in honor of Sandra and Leon Levine, opened in 2016. Levine is home to both honors and non-honors students. 
Levine houses the Levine Scholars Program and the Honors College on the 3rd and 4th floors, as well as administrative offices for the two programs. Student work-study areas, faculty work stations, private one-on-one spaces and adjacent seminar spaces that can be combined for large functions are be some of the many features of this building. Levine provides a variety of housing options, including suite and apartment style living.
Building Size:
Large (400+)
Loan Key Desk:
(In Building)
Office Phone Number:
704-687-5448
On Campus Address: Resident's Name
Levine Hall, Room #
9201 University City Blvd.
Charlotte, NC 28223-0001
Hall Images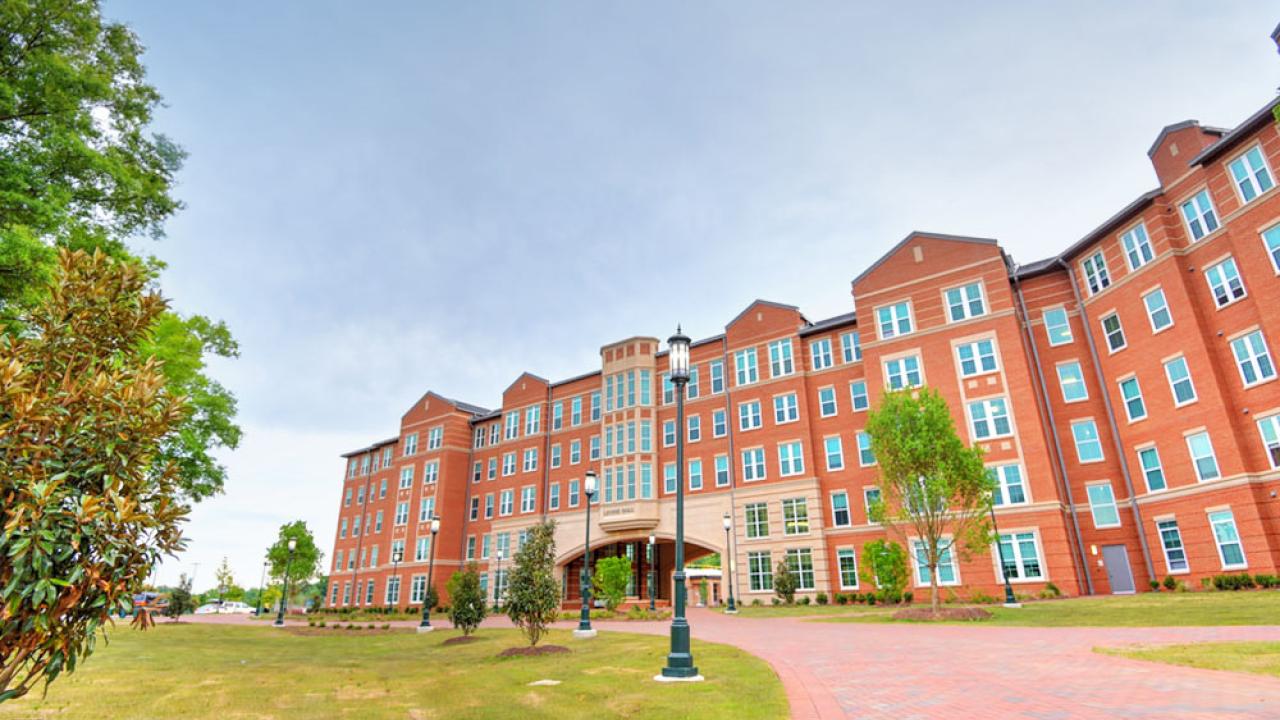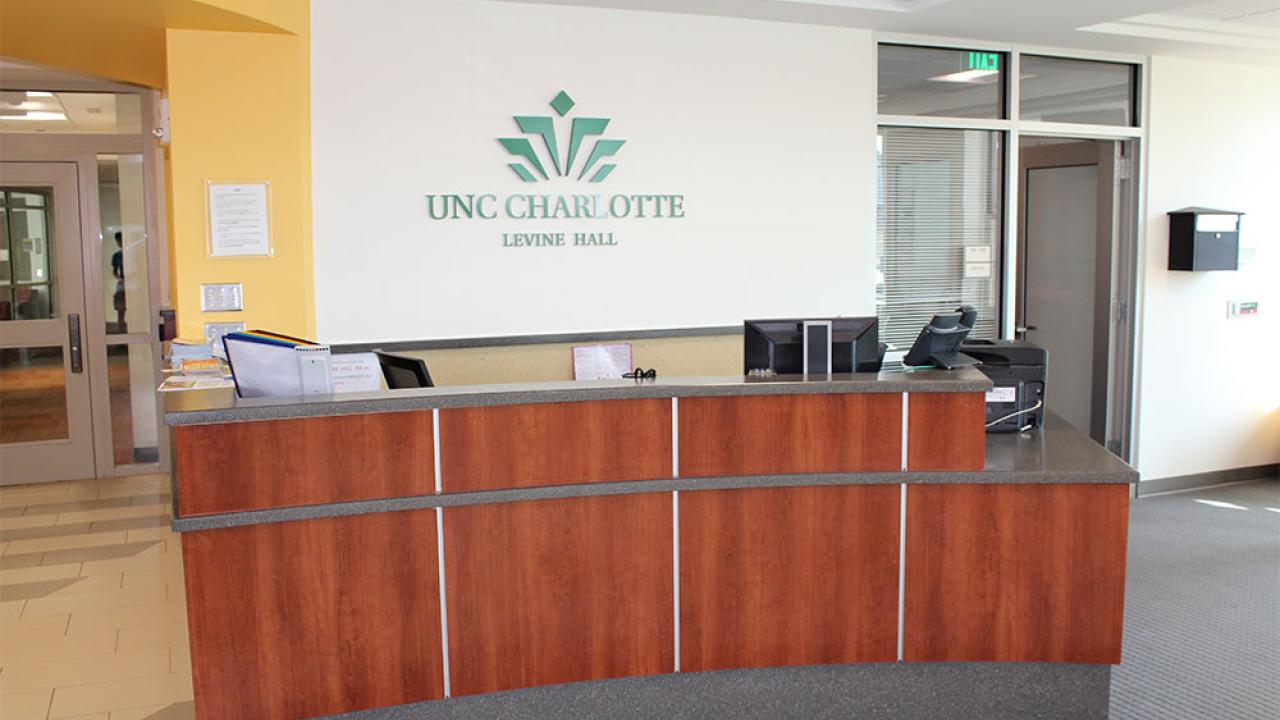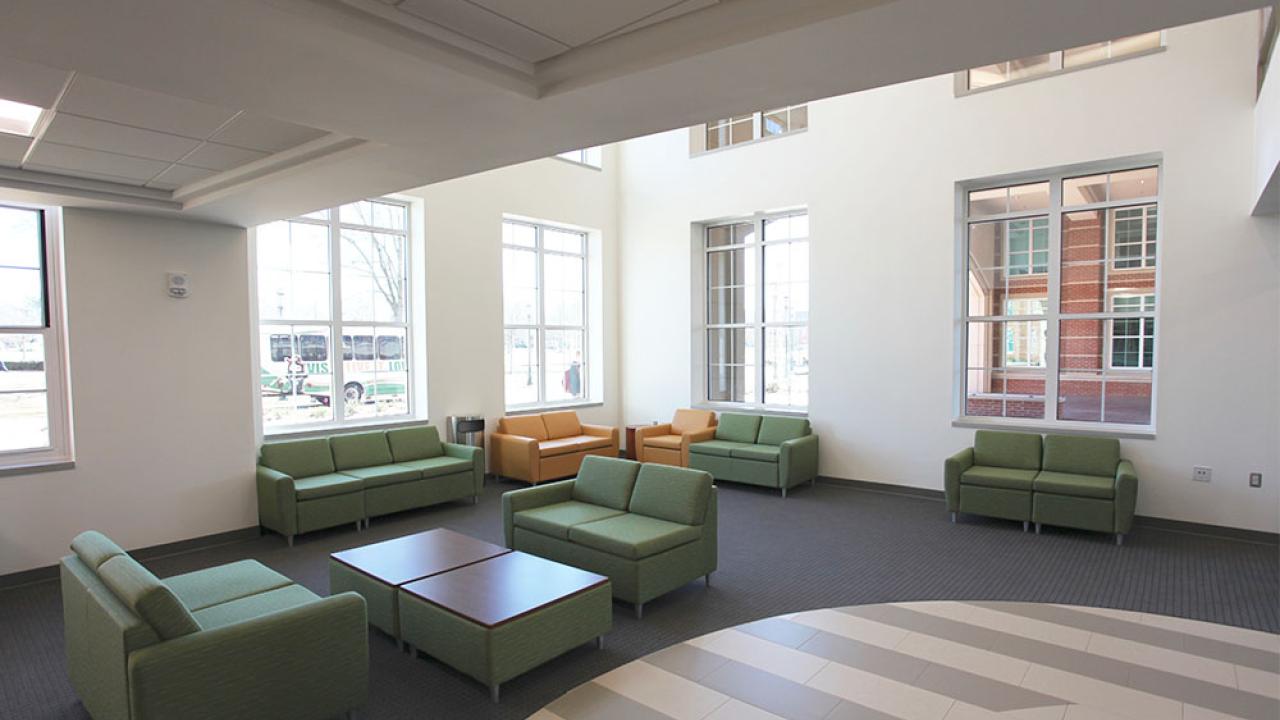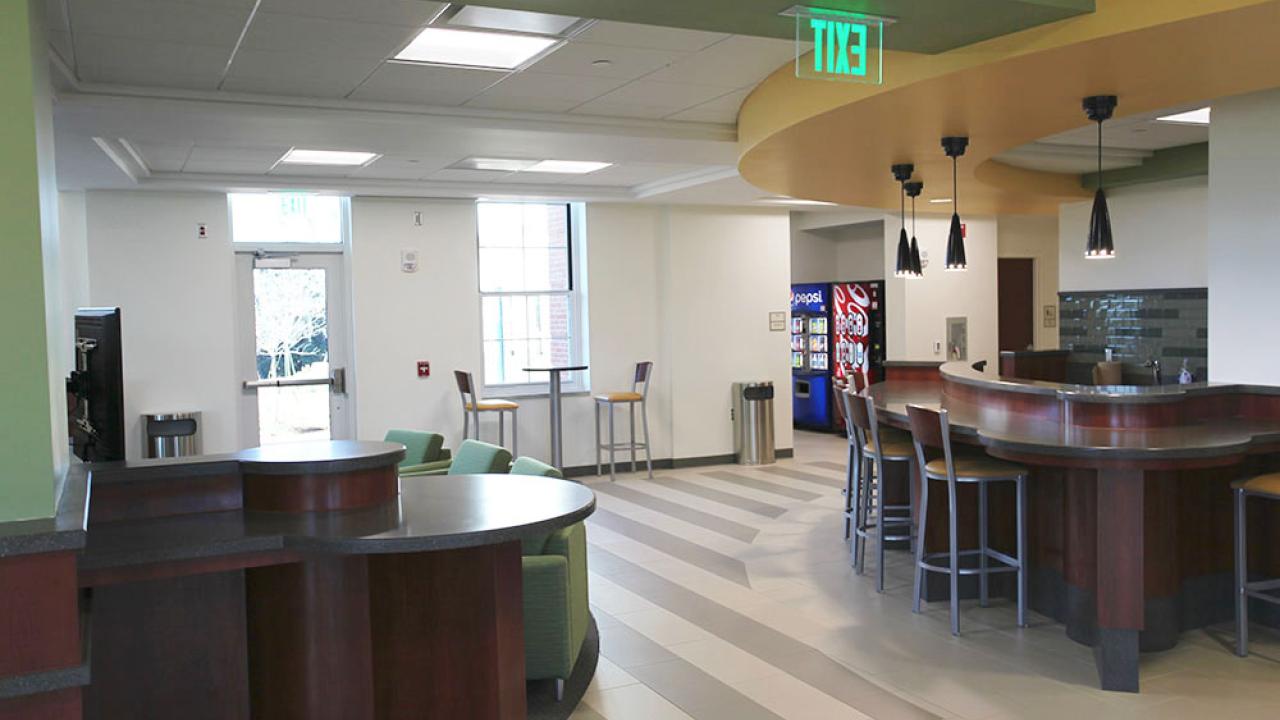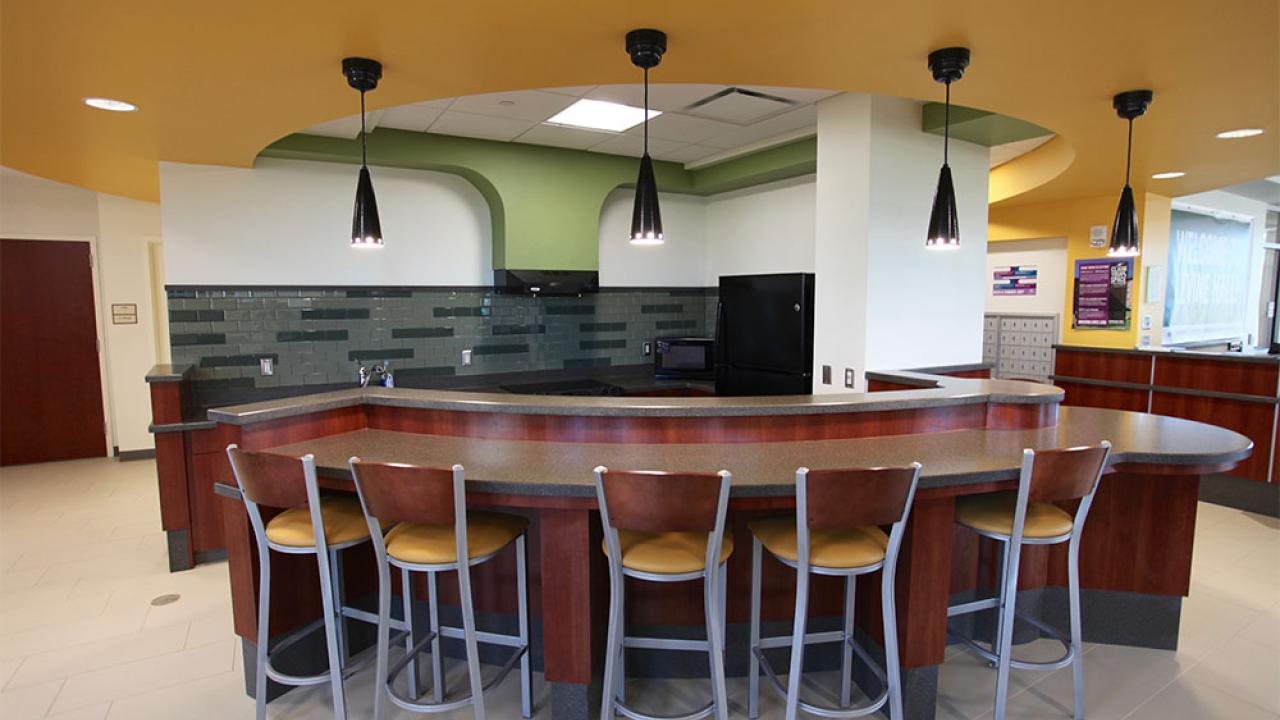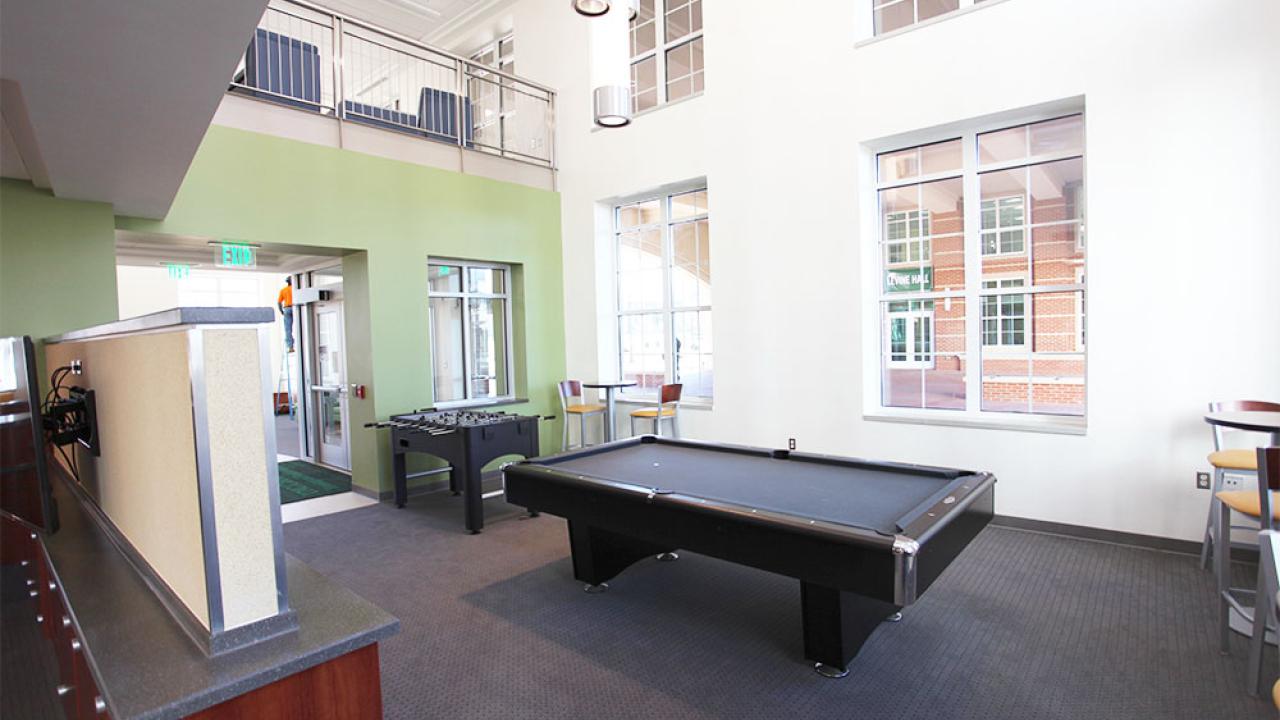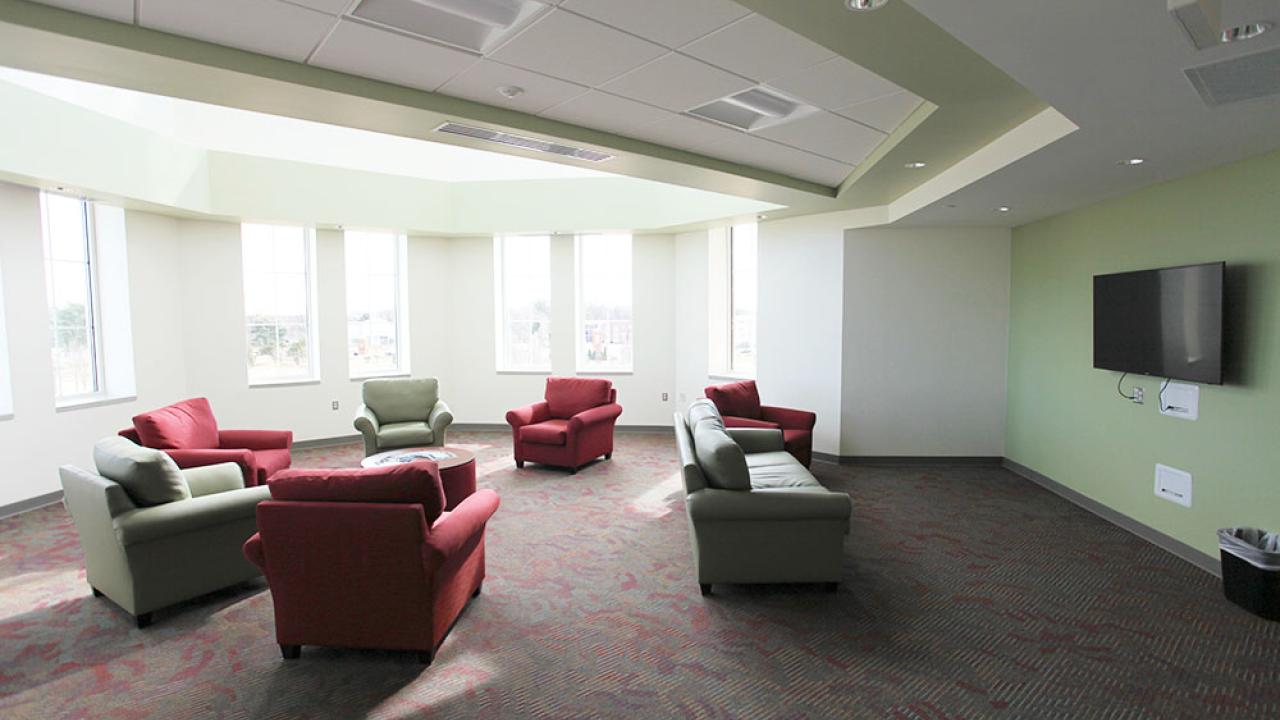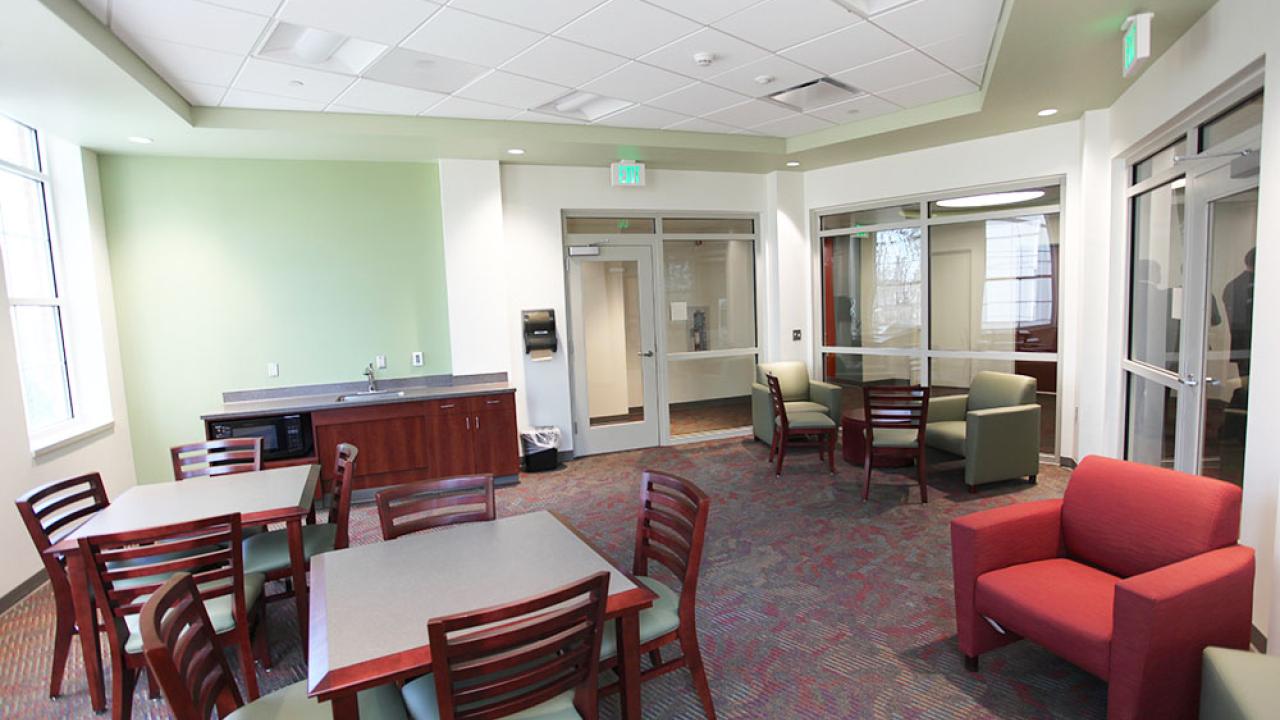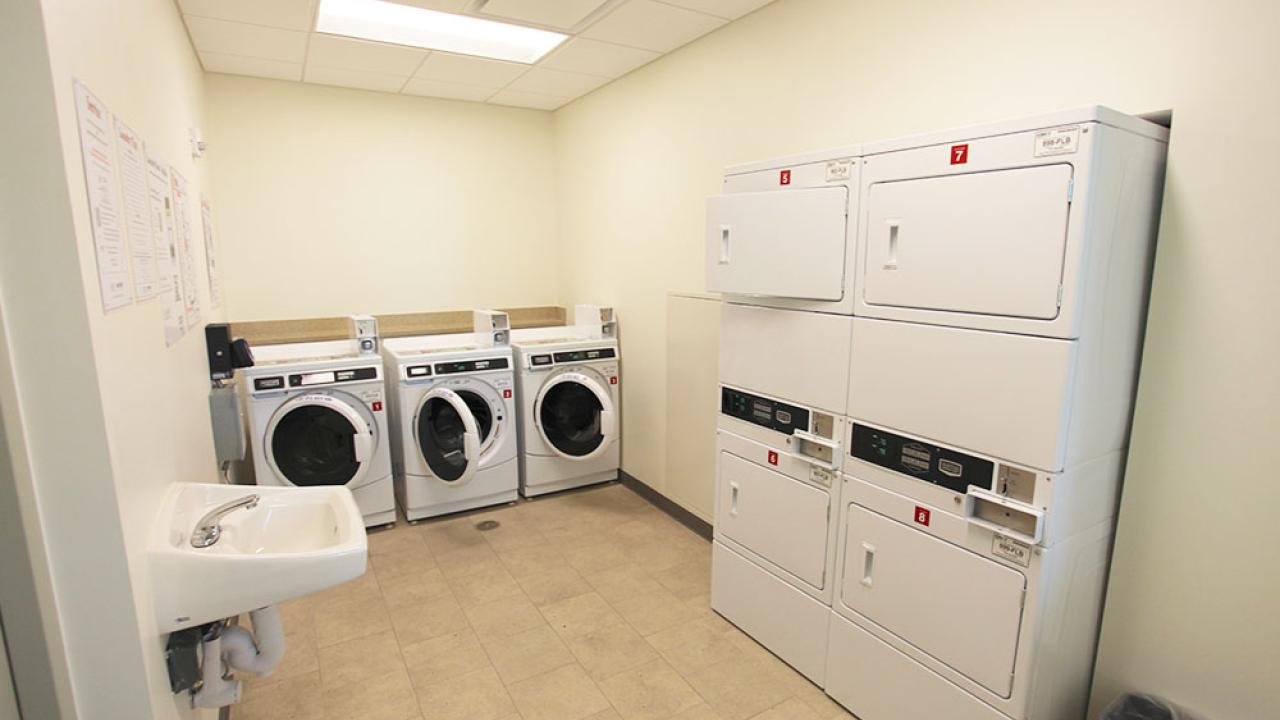 Amenities
Cable TV
Classroom
Community Kitchen(s)
Community Laundry Room(s)
Community Lounges
Community Study Lounges
Elevator(s)
Gaming Area
Internet & WiFi
Vending Machines
Furniture Dimensions
Sofa: 86" X 36" X 26.5"
TV stand: 42" X 18" X 32"
Desk: 42" X 24.5" X 30"
Dresser: 29.5" X 24.5" X 21.5"
Mattress: Twin XL (36" X 80")
Bed frame: 86" X 38"

Adjustable bed heights: at their lowest setting, the bottom of the springs is 8" off floor. The top of the mattress is 17 1/2"; at their highest setting, the bottom of the springs is 33" off the floor. The top of the mattress is 42 1/2".
For Apartments Only:
Coffee table: 48" X 24" X 18"
Lounge chair: 40" X 35.5" X 27"
Bar stools: 18" X 17" X 45"