Due to the exceptionally high demand for on-campus housing, we have closed the housing application as of Monday, June 19, 2023. We plan to process the housing applications we have already received, but we cannot accept additional applications for Fall 23-Spring 24.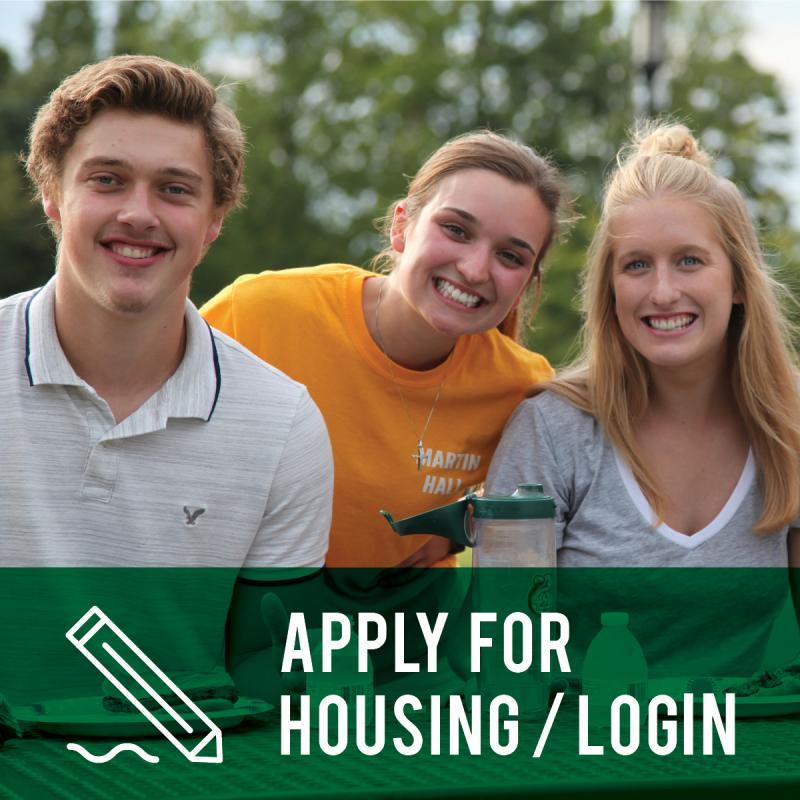 Click the Apply for Housing/Login button to the right to access the Online Housing System. Use your NinerNET credentials to sign in. From there, you must complete the basic application and submit a $100 non-refundable housing application fee*. On your application, you will:
Select your housing preferences
Identify preferred roommates
Select your meal plan
Provide emergency contact information
Digitally signing the Contract for Residential Services
Provide Parent/Guardian form (if applicable)
Pay $100 non-refundable housing application fee*
*NOTE: The housing application fee is non-refundable and does not guarantee a housing assignment. Non-refundable fees are not appealable through the Tuition, Housing, and Dining process or to any other University official.